Creditor Fraud in Florida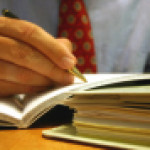 An example of creditor fraud In Florida: if principals of a company who are trying to avoid paying the debts of the company attempt to transfer funds and or open up another company, Florida law allows creditors to bring a third-party action against the officers and the new entity to attempt to recover their money. Many debtors in Florida believe that simply by transfering money to another person and or opening a new business will put their assets out of reach of creditors in Florida.
With a proper motion brought before a Florida Court, the Judge will grant joinder. This means the officers who transferred money and the new entity will be brought into a Florida lawsuit brought to collect money from the original debtor.
Just because a business appears t be closed or administratively dissolved our Florida Collection Law Firm and Collection Attorney will investigate to see if there is a possibility to assert a cause of action for transferring the money.
Call us if you have any questions about successor liability in Florida for transfer of assets. It is easy to place a Florida collection account with our firm. You may mail or email your supporting documents to our collection firm. Our Florida collection attorney will review your account and then contact you to devise a strategy for your Florida collection matter.
Stephen B. Gebeloff, P.A.
5255 N. Federal Hwy., 3rd Floor
Boca Raton, FL 33487
(561)953-4600
fax(561)953-4610
[email protected]