Florida Collection Attorney Discusses Collection Strategies
If you call our Florida collection attorney, he will discuss how our Florida collection law firm will help your company become proactive in reducing your company's account receivable. Communication with your customer regarding open invoices is the first step. Make sure you put payment terms o n your invoices and as soon as a payment becomes more than seven to ten days late, a courtesy call and follow-up written communication should be sent. Florida collection attorney Stephen Gebeloff explains that it is important to keep accurate notes of all conversations. If early warning flags regarding non-payment are raised, it is time to consider sending the account to a third party to assist with the collection of the account.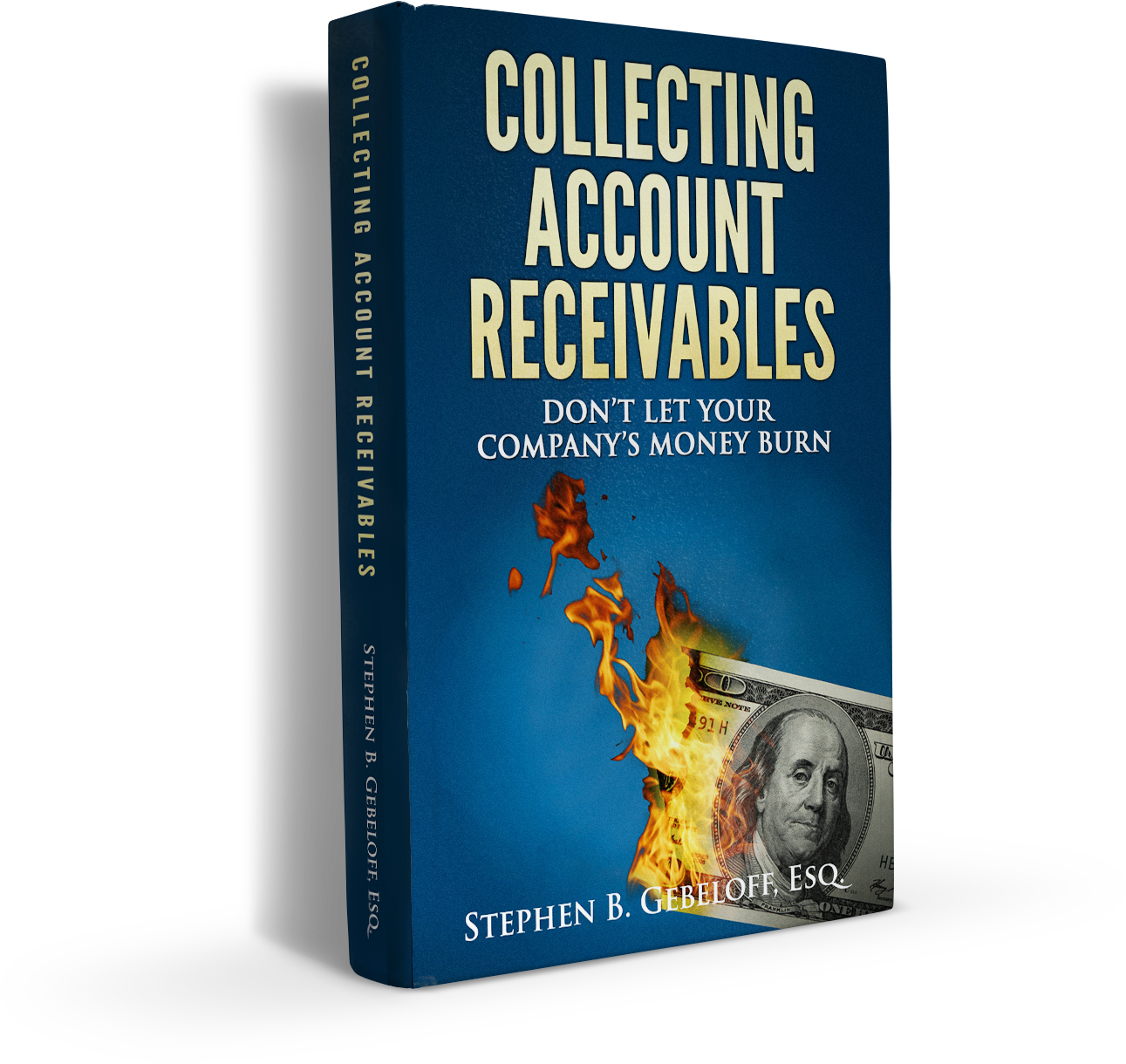 Florida Debt Collection Strategy
Our Florida collection attorney, when a past due account is placed with our debt collection law firm, begins to devise a strategy to assist your company collect the account. The Florida Department of State is searched to first determine if your customer has properly maintained its corporate charter. Florida collection attorney Stephen Gebeloff many times finds the officers of your customer have already began to move assets into a new company. If that is the case, a lawsuit is recommended which will include counts for fraudulent transfer and successor liability which will also name the officers as defendants in their individual capacity.
Debt Collection Tips
Here is a link to our law firm's e-book – Collecting Account Receivable – Don't Let Your Company's Money Burn. After you read the book, please call and speak to Florida collection attorney Stephen Gebeloff to answer any other questions on Florida debt collection law.