Attorney Demand Letter Service Could Save You Money in Collecting Past Due Accounts
Staying on top of your company's account receivables is a top priority for most small businesses to ensure there is cash flow to keep your business up and running.  Being proactive in collecting past due accounts is important. We recommend before using a collection agency or a series of commercial collection agencies that your company establish internal credit and collection procedures. Simply maintaining a dialogue with your customer will give you a good indication if your company is going to be paid, or if ultimately you will need to refer the past due account to a collection agency. Remember collection agencies are not licensed to practice law and must send accounts to collection attorneys if an account has to be litigated.
DOWNLOAD A FREE COPY OF OUR BOOK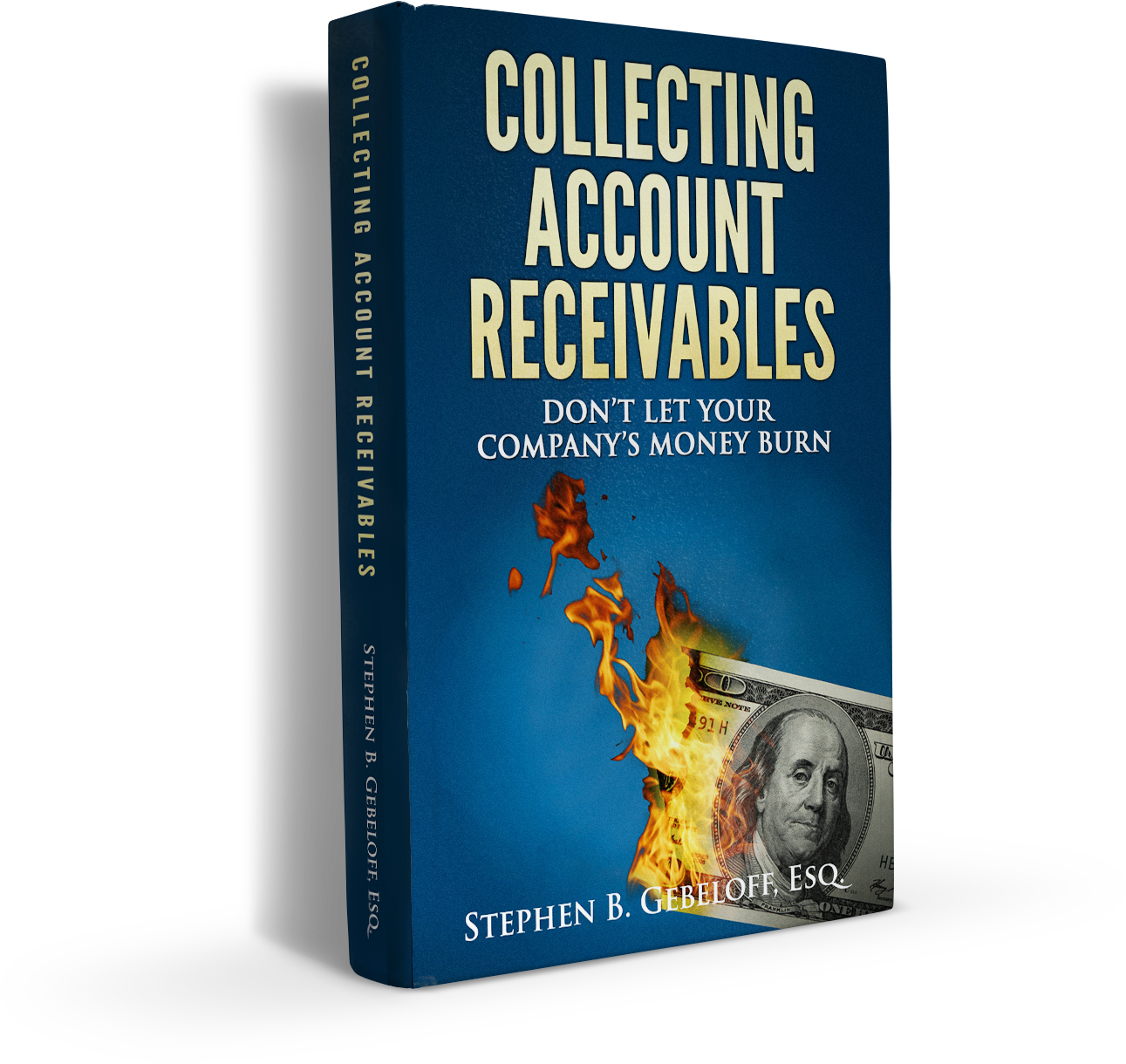 Guide to Internal Debt Collection Procedures
The Gebeloff Law Group, a Commercial Collection Law Firm, has started a new program where a company can try sending an attorney demand letter seeking payment of  past due debt before committing to paying a collection agency a contingent fee. Collection agencies typically charge twenty-five percent (25%) prior to litigation by a collection lawyer and then twenty-five to forty percent ( 25-40%) if the case is referred to a collection attorney.
Collection Agencies Charge Higher Contingent Fees When They Refer Your Case To  Debt Collection Law Firm
AttorneyDemandLetters.com was developed to allow companies to attempt to collect their debt  for a  reasonable flat fee  before committing to paying fees that are contingent upon collection.  Sometimes a demand letter from a collection attorney is all that is needed before your customer is motivated to pay its past due receivable.
For more information on why using an attorney demand letter program instead of using collection agencies to collect past due accounts, visit our web site to find out more.  Using a commercial collection agency has its purpose but, when significant money can be saved, a creditor should feel free to contact us to see how we may be able to help you collect your past due accounts, without having to pay contingent fees to a collection agency.